Use a Unique 9 Step Formula for Successful Software Design
Have you ever found it difficult to get the business information you need from you business stakeholders?
If you are like most developers, you're more comfortable talking with users than with business stakeholders. Those who drive the business your product is supposed to support. It's more difficult to get vital information from them than from users.
If you can't get that, you can't build a truly business-driven product for them. And if you don't do that, you can't help them reach the business goals and solve the business problems that made them invest in your product.
9 Steps for Software Design Success teaches you methods to do that. You'll learn a 9 step formula that helps you structure your product backlog so that your business stakeholders can understand it.
And when they understand it, they can react to it. They will gladly spend time with you, because they think that time is well spent when they see structures they can relate to. They can give you the feedback you need to improve that structure. And when you get the structure right, you can use it as the foundation for your product design. For the business-driven design of your microservices, your frontend applications, maybe structured as micro frontends, for your Azure Functions, and for your APIs.
Getting that feedback will also save you time and money. You will need fewer iterations for building shippable parts, and you will ship a better product. One that gets early acceptance from your business stakeholders and that is extremely sustainable.
The course has two major parts:
The first teaches you how to gather business-driven and business-structured requirements and how to get them into your Azure DevOps product backlog. For this, you'll use Azure DevOps' Epics, Features and User Stories.
The second teaches you how to use that structure as a foundation for a business-aligned design of your product. This includes the design of microservices, micro frontends, Azure Functions and APIs.

DEVTEAM MEMBER

LIFETIME ACCESS

40+ LESSONS
5 HOURS OF VIDEO
REAL PROJECT
ACCESS ON MOBILE/TV
CERTIFICATE
WELCOME TO THE 9 STEPS FOR SOFTWARE DESIGN SUCCESS COURSE!
By the end of this course:
You'll understand:
the difference between Azure DevOps' 'Business' and 'Architectural' work items
how to use Business Work Items to describe customer and stakeholder needs
how to use Architectural Work Items to describe technical services that meet these needs
You'll be able to:
produce business-oriented views of your Azure DevOps product backlog
use these views to get better results from you collaboration with business stakeholders
use them to get better results from your collaboration with users
use them to identify the microservices that give you the best combination of high cohesion and loose coupling
use them to identify business-aligned micro frontends (frontend apllications based on your microservices and business features)
use them to identify Azure Function Apps that are aligned to business features
use them to identify Azure Functions that are aligned to business user stories
use them to identify service APIs that are aligned to business epics, offer high cohesion, and take best advantage of the API style chosen for your product (REST, GraphQL, RPC)
Who is this course for:
DevTeam members that want to improve their skills to collaborate with business stakeholders

DevTeam members

that want to learn how to develop a business-driven Azure DevOps product backlog

DevTeam members

that want learn how to identify and define microservices that have one single business-driven responsibility and that display the optimal combination of high cohesion and loose coupling

DevTeam members

that want to learn how to identify and define business-driven software components such as micro frontends, Azure Functions and APIs

DevTeam members

that want to help their business customers to improve their business agility

DevTeam members

that want to develop skills that give them a more prominent position in the development teams in which they enroll and improve their personal career opportunities
The entire course follows agile principles for software development. You'll use short-term iterations based on feedback from implementation efforts and long term iterations based on business priorities.


A free 6-month license to the Agility Enhancer, an Azure DevOps Extension, is included.


Agility Enhancer will display graphical business views of your product backlog, perfect for meetings with business stakeholders and users.


Agility Enhancer will also provide you with the perfect foundation for a business-aligned design of your product.
SHORT DEMO OF AGILITY ENHANCER
Agility Enhancer is an Azure DevOps Extension. A 6-months free license is included in the course. It seamlessly integrates with your Azure DevOps environment.
Your Instructor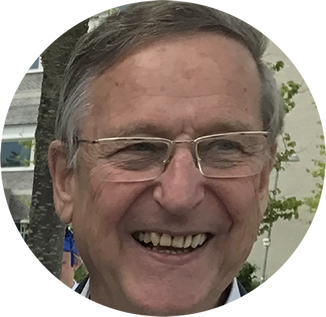 Sten Sundblad
Hi, My name is Sten Sundblad. Together with my son Per I've developed this course for ambitious agile developers. Our purpose is to help improve the collaboration with business stakeholders, and to take advantage of this to design and develop better software products. Both of us have been Microsoft MVPs and from 1998 to 2015 Microsoft Regional Directors, and in 1998 I was selected as one of the two Microsoft Regional Directors of the Year.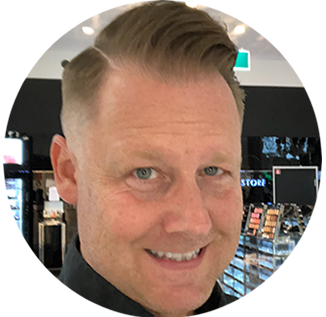 Per Sundblad
And my name is Per Sundblad. Together with Sten I've developed this course. I'm also product manager for our DevOps extension product Agility Enhancer.
Skills in business-driven structuring of work items are rare. The same is true for skills in business-driven design of software.


Getting such skills will promote your position in projects. It will also improve your career opportunities. What's more, it will increase your and your employer's revenues.


So go for it! Enroll in B9 Steps for Software Design Success today! 
100% Risk-Free Satisfaction Guarantee
If for any reason at all you're not satisfied with this course, simply e-mail
[email protected]
during your first 30 days and we'll fully refund your money, no question asked.
You'll even get to keep your 6 months bonus license of the Agility Enhancer. That's our way of saying thank you for trying this course.
Course Curriculum
Before enrolling to the course, feel free to try out the lessons that are marked as PREVIEW below.
Frequently Asked Questions
When does the course start and finish?
The course starts when you enroll and never ends! You decide when and where you study - there are no times to which you need to adapt.
How long do I have access to the course?
Your license is a life-time license. There's no limit put on your right to access the curriculum.
What if I'm unhappy with the course?
If you're not 100% satisfied with your purchase, just contact us and we will give you a full refund. We will ask no questions, but you need to contact us within the first 30 days after your purchase. The easiest way to contact us is to send us an e-mail to [email protected].
Are there any exercises in which I can ensure that I have assimilated the course's content and ideas?
Yes! With the exception of the first introductory sections, there's an exercise for each of the remaining sections. For each exercise you have three options, and you're free to take advantage of any one or all of them. Each option is a hands-on exercise in which you're asked to perform pretty much the same actions that those taught in the section.
Are there any quizzes in which I can check that I have understood the course's message?
Yes! In addition to the exercises, each section has a quiz that consists of questions with multiple-choice responses. Some of these require single answers, others require multiple answers.
What happens if I fail to give right answer to any of the quizzes?
You'll get another chance until you've got all the answers right.
JOIN TODAY!
Start your journey towards excellence in software design, towards improved team status and career opportunities, today!
Don't forget! If you're not 100% satisfied you can get all your money back!
CURRICULUM DELIVERY NOTICE!
The large price reduction is because not all lessons are yet available. You'll get the remaining lessons on a weekly or biweekly basis until all are availbable. As more lessons become available, the price will go up. YOU WILL NEVER BE ABLE TO GET THE ENTIRE COURSE AS CHEAP AS IT IS TODAY! So don't wait! Enroll today!
INCLUDED in the course:
(1) 40+ lessons with quizzes and exercises
(2) A 6-month license to the Agility Enhancer (worth $114)